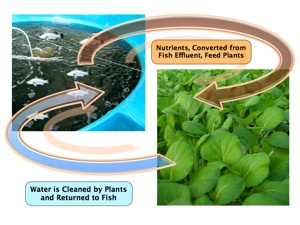 Urban Ecological Systems (Australia) have developed scalable, commercially viable integrated aquaculture/horticulture systems, which need scaling and adapting down to rural village scale.
Mitra helped UES to develop its business plan and raise finance including introducing them to their major investor. We also introduced them to Sunvention who are supplying an energy system for UES's 4,000 m2 farm under construction in Sydney.
Problem
The worlds food production systems are at a crisis point. The increased population to 9 billion is projected to double food demand over the next few decades. Industrial agriculture is destroying the environment, long transport distances cause considerable emissions. Fisheries are in decline, while meat production is another major carbon emitter.
Integrating aquaculture (fish) with horticulture is an ancient system but most "aquaponics" systems are designed for small scale, and are not efficient or cost-effective.
Solution
Urban Ecological Systems have a system that allows for organic production, at low cost, and high efficiencies – in terms of energy, water and land usage. However it is designed for larger scale – at a minimum of 3,000m2.
UES are committed to solving the world's food problem, as well as operating a viable business for the benefit of the investors. They would like to develop a redesigned system that can be widely distributed in rural environments in developing countries.
Market
The system would be designed to support in particular rural villages, for example in sub-saharan Africa, where water and good soil are scarce.
Team and Progress
The UES team have substantial experience in developing urban food systems, and have been operating a 1200 m2 system for several years. The first commercial system, a 4,000m2 system intended for expansion to 15,000m2 within a year, has been funded and received planning permission.
Sunvention's technologies for solar energy collection will be integrated into the greenhouse, allowing for zero-carbon small-scale food production.
Challenge
UES require separate funding to allow for additional resources to be focussed on the small-scale system in particular ensuring that low cost system can be produced with low maintenance requirements.
How we are helping
Natural Innovation has been working with UES since late 2008.  We helped them develop their financial modeling, create a business plan, update their web site, and after the Global Financial Crisis made it impossible to raise capital, we helped them shift their strategy and secure their first commercial customer.  We also introduced them to Sunvention who will provide the energy systems for the greenhouse.